The Dallas International Film Festival presented by
Boardwalk Auto Group Volkswagen Dealers Announces
Costume Designer Bernie Pollack to be Honored with the
Dallas Star Award

Academy Award Nominee Gabourey Sidibe to be Honored with the
Dallas Shining Star Award

Full Line Up of the Spotlight on South Korea

Additions to the Full Schedule

The Dallas International Film Festival presented by Boardwalk Auto Group Volkswagen Dealers announced today that a Dallas Star Award would be presented to one of the great legends of costume design, Mr. Bernie Pollack. DIFF also announced that rising star, Ms. Gabourey Sidibe will be honored with the Dallas Shining Star Award for the contribution she has made to film in her short, yet impressive career to date. Both Pollack and Sidibe will receive their awards at DIFF's annual awards dinner, the Dallas Film Society Honors on Friday, April 20, 2012. Other announcements include the full line-up for the South Korean International Spotlight and programming duo James Faust and Sarah Harris have announced the titles of additional films which will play in the Premiere Series, World Cinema and Deep Ellum Sounds categories.
Bernie Pollack's legend as a costume designer spans over 40 years and more than 40 motion pictures and television shows, including some of the greatest big-screen comedies and dramas of the 1980s and '90s: THE ELECTRIC HORSEMAN (1979); ORDINARY PEOPLE (1980); BRIGHT LIGHTS, BIG CITY and RAIN MAN (1988); A RIVER RUNS THROUGH IT (1992), INDECENT PROPOSAL (1993); and CLEAR AND PRESENT DANGER (1994). Pollack has also personally seen to the on-screen and on-stage wardrobes of such celebrated performers as
Dustin Hoffman, Robert Redford, Harrison Ford
and
Barbra Streisand
, and is responsible for such iconic looks as Ford's Indiana Jones, Redford's Roy Hobbs in THE NATURAL, and Hoffman's Raymond Babbitt in RAIN MAN and Michael Dorsey/Dorothy Michaels in TOOTSIE.
"In 2010, we made a commitment that the Dallas Star Award would recognize not only the contribution that actors and directors have made to the advancement of film, but also the incredible work of the men and women in the film industry who have made equal impact but are not household names," said James Faust, artistic director of the Dallas Film Society. "Bernie Pollack is a film industry veteran and a superstar in his field of costume design. His work has helped create and instantly recognize some of the greatest characters in film, and that is nothing short of pure artistry. We also had the fortune of honoring his late brother, Sydney Pollack, in 2007 so I am humbled that we have the opportunity to complete the circle and put Bernie's work on a pedestal this year."
Academy Award nominee, Gabourey Sidibe will be honored with the Dallas Shining Star Award in recognition of the impact she has made to the art of film in the four short years since she was plucked from studying for her degree in Psychology and cast in the title role as Claireece in
Lee Daniels'
PRECIOUS (2009). Sidibe's breakout role was a revelation and was met with huge critical acclaim, providing a source of inspiration for many. This role earned her accolades across the world and opened up doors into the Golden Globe nominated Showtime comedic series "The Big C", opposite
Laura Linney
. Sidibe was recently seen in
Brett Ratner's
TOWER HEIST opposite
Ben Stiller
and
Eddie Murphy
. She can soon be seen in
Victoria Mahoney's
independent film YELLING TO THE SKY.
"Meeting Gabourey Sidibe in 2008 was one of my favorite moments of my career to date," adds James Faust. "She not only has an extraordinary talent on screen, she has the most incredible presence in life and that is a rare find. Gabourey has an illustrious career ahead of her and this Shining Star Award is indicative of that. I can't wait for Dallas to experience her infectious enthusiasm – she will knock the socks off our Honors event!"
Conversations with Gabourey Sidibe and Bernie Pollack will be open to pass and ticket holders on April 21, 2012. On that day, a special screening of PRECIOUS will take place prior to the conversation with Ms. Sidibe.
Joining MY WAY and world premiere LET ME OUT, the line-up for the International Spotlight on South Korea is completed by titles PUNCH, QUICK and SECRETS, OBJECTS. In working to complete the full schedule line-up, DIFF announced that DRAGON AGE: DAWN OF THE SEEKER joins the Premieres Series. Two new titles are added to the musical Deep Ellum Sounds category: TONIGHT YOU'RE MINE and QUEENS OF COUNTRY starring
Lizzy Caplan
and DIFF alum,
Ron Livingston.
World Cinema gains two extra titles POLICEMAN and STILL LIFE. Finally, PRECIOUS and the 60
th
anniversary of SINGIN' IN THE RAIN will be featured as Special Presentations with ALADDIN being added in conjunction with the conversation with Texas Avery Animation Award recipient,
Glen Keane
. The additional films are as follows:
Premiere Series
DRAGON AGE: DAWN OF THE SEEKER (USA)
Director: Fumihiko Sori
In the land of Orlais, where battles are fought with swords and magic, a young heroine rises as templars, mages, and dragons clash.
Stars Luci Christian, Pam Dougherty, Mike McFarland, Christopher Sabat and John Swasey.
South Korean Spotlight
PUNCH (South Korea) – Texas Premiere
Director: Han Lee
Poor and meek but rebellious 18-year-old Wan-deuk has a hunchback father, a strange uncle, and a Filipino mother who just re-appeared after being missing most of his life. But when his radical and confrontational schoolteacher, Dong-joo—who is every bit the troublemaker Wan-deuk is—corrals the fight-prone youngster into channeling his rage as a kickboxer, Wan-deuk learns what family truly means. Based on the novel by Kim Yeo-ryung and adapted screenplay by Kim Dong-soo, PUNCH was one of Korea's biggest box office draws in 2011.
Stars Yun-seok Kim, Ah In Yoo, Su-young Park, Yeong-jae Kim and Sang-ho Kim.
QUICK (South Korea) - Texas Premiere
Director: Beom-gu Cho
Motorcycle messenger Ki-soo witnesses a building blow up just after he delivers a package to it. He moves onto his next job—escorting a girl group singer, Ah-rom, to a TV station. As she puts a proffered helmet on her head, he gets a call saying that her helmet is a booby trap, and that he has more deliveries. Made in the spirit of the American action movies SPEED and CRANK, this 2011 Korean box office success by Jo Beom-goo is definitely a ride.
Starring Min-ki Lee, Ye-won Kang, In-kwon Kim, Chang-Seok Ko and Jin-mo Ju.
SECRETS, OBJECTS (South Korea) - Texas Premiere
Director: Young-Mi Lee
40-year-old Sociology professor Hye-jung falls for a 21-year-old Usang, a male student who helps her project research on women's extramarital affairs. Stars Seo-hee Jang, Suk Won Jeong, Pil-mo Lee and I-Young Shim.
Deep Ellum Sounds
QUEENS OF COUNTRY (USA) - Texas Premiere
Directors: Ryan Page, Christopher Pomerenke
Living in a fantasy era long gone and obsessed with old time country stars, the prettiest girl in a small Arizona town finds a lost iPod filled with songs that speak to her sensitive heart. Stars Lizzy Caplan, Ron Livingston, Joe Lo Truglio, Maynard James Keenan, Matt Walsh and Anthony Zanlungo.
TONIGHT YOU'RE MINE (UK) - Texas Premiere
Director: David Mackenzie
Two feuding rock stars get handcuffed together for 24 hours at a music festival where they are both due to perform. Starring Luke Treadaway, Natalia Tena, Mathew Baynton and Alastair Mackenzie.
World Cinema
POLICEMAN (Israel) - Texas Premiere
Director: Nadav Lapid
A member of an Israeli anti-terrorist unit clashes with a group of young radicals. Stars Ben Adam, Michael Aloni, Meital Barda, Gal Hoyberger and Yiftach Klein.
STILL LIFE (Austria) – Texas Premiere
Director: Sebastian Meise
An unexpected letter forces siblings Bernhard and Lydia to confront each other and to deal with their family history.
Starring Anja Plaschg, Daniela Golpashin, Christoph Luser, Roswitha Soukup and Fritz Hörtenhuber.
Special Presentation
ALADDIN (1992, USA)
Director: Ron Clements
The animated classic follows Aladdin, a street-urchin who accidentally meets Princess Jasmine who is in the city undercover. They love each other, but she can only marry a prince. Voices include Scott Weinger, Robin Williams, Linda Larkin and Jonathan Freeman.
PRECIOUS (2009, USA)
Director: Lee Daniels
In Harlem, an overweight, illiterate teen who is pregnant with her second child is invited to enroll in an alternative school in hopes that her life can head in a new direction. Starring Gabourey Sidibe, Mo'Nique, Paula Patton, Mariah Carey, Sherri Shepherd and Lenny Kravitz.
SINGIN' IN THE RAIN (1952, USA)
Directors: Stanley Donen, Gene Kelly
A silent film production company and cast make a difficult transition to sound.
Stars Gene Kelly, Donald O'Connor, Debbie Reynolds, Jean Hagen and Millard Mitchell.
Tickets are currently on sale at the Prekindle Box Office in the Festival Village at Mockingbird Station at 5321 E. Mockingbird Ln., Suite 105. Passes are for sale and range from $100 for a Faulkner Design Group Festival Lounge Pass to $750 for an all-access Star Pass. To purchase tickets and passes telephone the Prekindle Box Office at 972-707-0838 or visit:
http://cts.vresp.com/c/?DallasFilmSociety/679945b1ba/e123e5e5fc/49aaf8a68b
. For further information about the Dallas Film Society telephone 214.720.0555.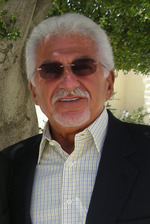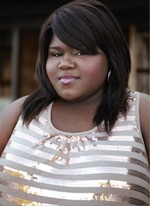 ABOUT THE DALLAS FILM SOCIETY
The Dallas Film Society celebrates films and their impact on society. A 501(c)3 non-profit organization, the Dallas Film Society recognizes and honors filmmakers for their achievements in enhancing the creative community, provides educational programs to students to develop better understanding of the role of film in today's world, and promotes the City of Dallas and its commitment to the art of filmmaking. The annual Dallas International Film Festival, scheduled for April 12 – 22, 2012, is a presentation of the Dallas Film Society. In addition to producing one of the largest festivals in the Southwest, the Society produces numerous year round events, screening series and partnership programs with arts organizations around the city. For more information, call (214) 720-0555, or visit http://cts.vresp.com/c/?DallasFilmSociety/679945b1ba/e123e5e5fc/3338129109. The offices of the Dallas Film Society are located at 3625 North Hall Street, Suite 740, Dallas, TX 75219.

Tweet